Marshall Moore's Liverpool office opened in April 1996
We have since become one of the most respected, specialist recruitment consultancies in the North West of England.

We offer recruitment solutions to organisations and career opportunities to candidates throughout Merseyside, Cheshire, Lancashire and Greater Manchester. We are the chosen supplier of quality personnel to the unique mix of companies throughout the region, in Liverpool, Wirral, Chester, North Wales, Warrington, St Helens, Wigan and Manchester. Besides many of these long-standing business partnerships, as a result of our high profile in the North West market we are in the happy position of being approached by new clients and candidates based on our reputation.
We recruit permanent and temporary jobs into financial services, maritime and logistics, accountancy practice and accountancy and finance.

Our recruiters have enviable sector experience which our candidates and clients really value.
Contact Us
---
Our History
Marshall Moore was established by Kathy Marshall and Sheena Wiggins after having gained many years of both accountancy and recruitment experience. They started their careers as trainee accountants after graduating in economics and business. Kathy as a trainee chartered accountant with one of the "Big 4" and Sheena as a trainee management accountant with a Unilever subsidiary.
By the late 80's they had both moved into the recruitment sector spending the next 10 years working for international financial recruitment companies. In 1996, they founded Marshall Moore, building a specialist recruitment team offering only the highest quality service, with a refreshing, caring approach to clients and candidates. This is still our ethos today and the result is a highly successful recruitment company.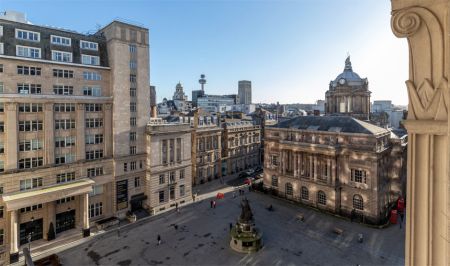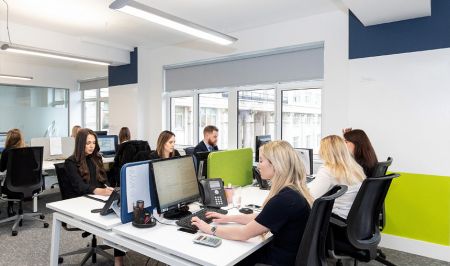 Why Choose Marshall Moore?
Our staff and the relationships they build are the lifeblood of Marshall Moore.
We ensure that we recruit and retain only the highest calibre recruitment consultants, which in turn enables us to provide the exceptional levels of service that our clients and candidates have become accustomed to.
We recognise that our success is based on the dedication of our recruitment consultants to developing strong relationships with our clients and candidates. That's why our emphasis is on recruiting, training and retaining outstanding employees. At Marshall Moore we are committed to the well-being of our staff and have built a highly motivated team with a strong work ethic and outstanding attention to detail.

Our Knowledge
Our specialist knowledge sets us apart from the competition. We are true specialists.
Backed up by over two decades of experience the company understands the needs of candidates and clients, which means we are able to provide the most relevant candidates to our clients and find the right career opportunities for our candidates.
Our Integrity
We offer a highly personalised service. We are committed to keeping promises. Mutual trust and respect are the cornerstones of our service which shows a genuine care for everyone involved.
Our consultants focus solely on the needs of the candidate/client and spend more time developing meaningful, long term relationships.
Our Culture
You'll notice the difference and unique business culture of Marshall Moore as soon as you either register for a job as a candidate or register a vacancy as a client. Marshall Moore is a business for the long term with our clients' and candidates' best interests always at heart.

"I was dealing with other agencies and getting nowhere when a colleague suggested I give Marshall Moore a call…what a difference" Accounts Manager – Johnson Service Group
---
Corporate Responsibility

We have strong links with local schools, universities and professional institutes.
We give our time to help enhance the employability skills of the students by conducting mock interviews. All who take part value the experience and advice we provide on interview technique, CV preparation and covering letters. We also attend careers events giving talks on the opportunities available for new graduates and school leavers in Liverpool's buoyant financial sector.
We are committed to supporting local charities
Testimonials
Each recruitment consultant clearly has a passion for what they are doing which emanates from the senior members throughout the team…I would recommend Marshall Moore without hesitation to anyone looking for permanent and temporary staff.
I have found you to be the most effective consultancy…. not wasting any time by sending unsuitable CV's, providing honest and effective discussion rather than trying to hard sell your candidates and most importantly finding us the right candidate!
We have been working with Marshall Moore for a number of years and they have always had an excellent understanding of our Company, recruitment preferences and our industry as a whole…. We continually receive a strong range of applicants from Marshall Moore and I believe this is due to the high standards they adopt when sourcing and screening candidates
The service provided by Marshall Moore was much better than the competing firm from day one in every aspect. With Marshall Moore I felt our needs were being considered and that they were respectful of my time and very efficient in their search and communication.